Darwin day – hints of spring
13 February 2022 @ 15:30

-

17:30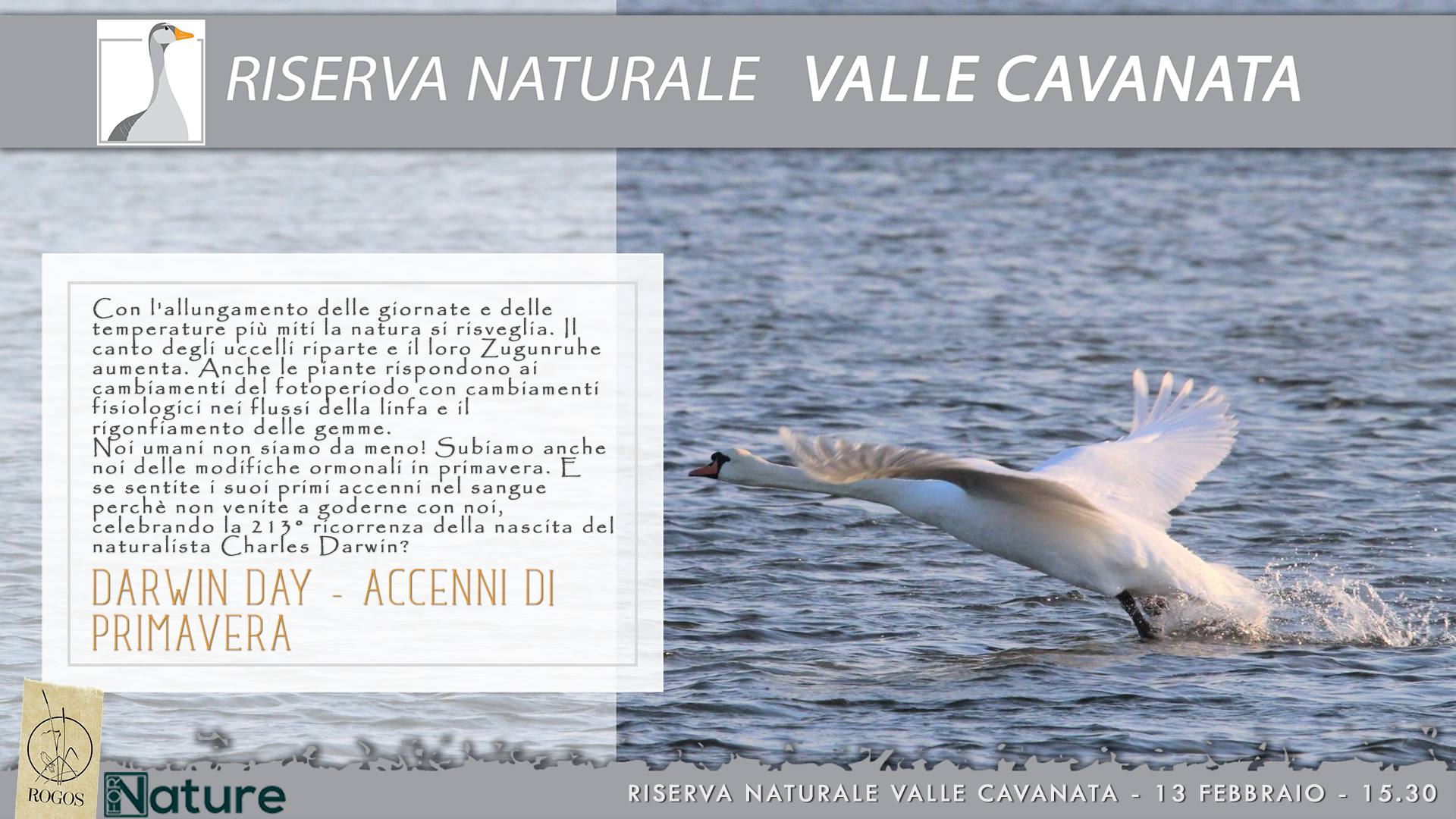 With the lengthening of the days and milder temperatures, nature awakens. The birdsong starts again and their Zugunruhe (or pre-migratory restlessness) increases. Plants also respond to changes in light, the so-called photoperiodism, with physiological changes in lymph flows and swelling of the buds.
We humans are no less! We also undergo hormonal changes in the spring. And if you feel its first hints in your blood why don't you come and enjoy it with us, celebrating the 213rd anniversary of the birth of the naturalist Charles Darwin?
METHOD OF PARTICIPATION
In compliance with the regulations relating to the COVID-19 emergency, the event is organized with a limited number. Participation is only possible upon reservation and with a valid Green pass. To join, send an email to info.educazionecavanata@gmail.com with your name and a telephone number. The reservation is effective upon receipt of the confirmation by the staff of the Valle Cavanata Nature Reserve. Participation in the event is free. To participate, the use of a mask and respect for the safety distance are mandatory.
ORGANIZATIONAL NOTES
Date: February 13th
Starting time: 15.30
Duration: 2 hours
Meeting place: will be communicated to subscribers via email
Difficulty: suitable for everyone
Recommended equipment: comfortable and warm clothing, binoculars
Participation fee: free thanks to the contribution of the Municipality of Grado and the Friuli Venezia Giulia Region
Booking: required at info.educazionecavanata@gmail.com
Green pass: mandatory